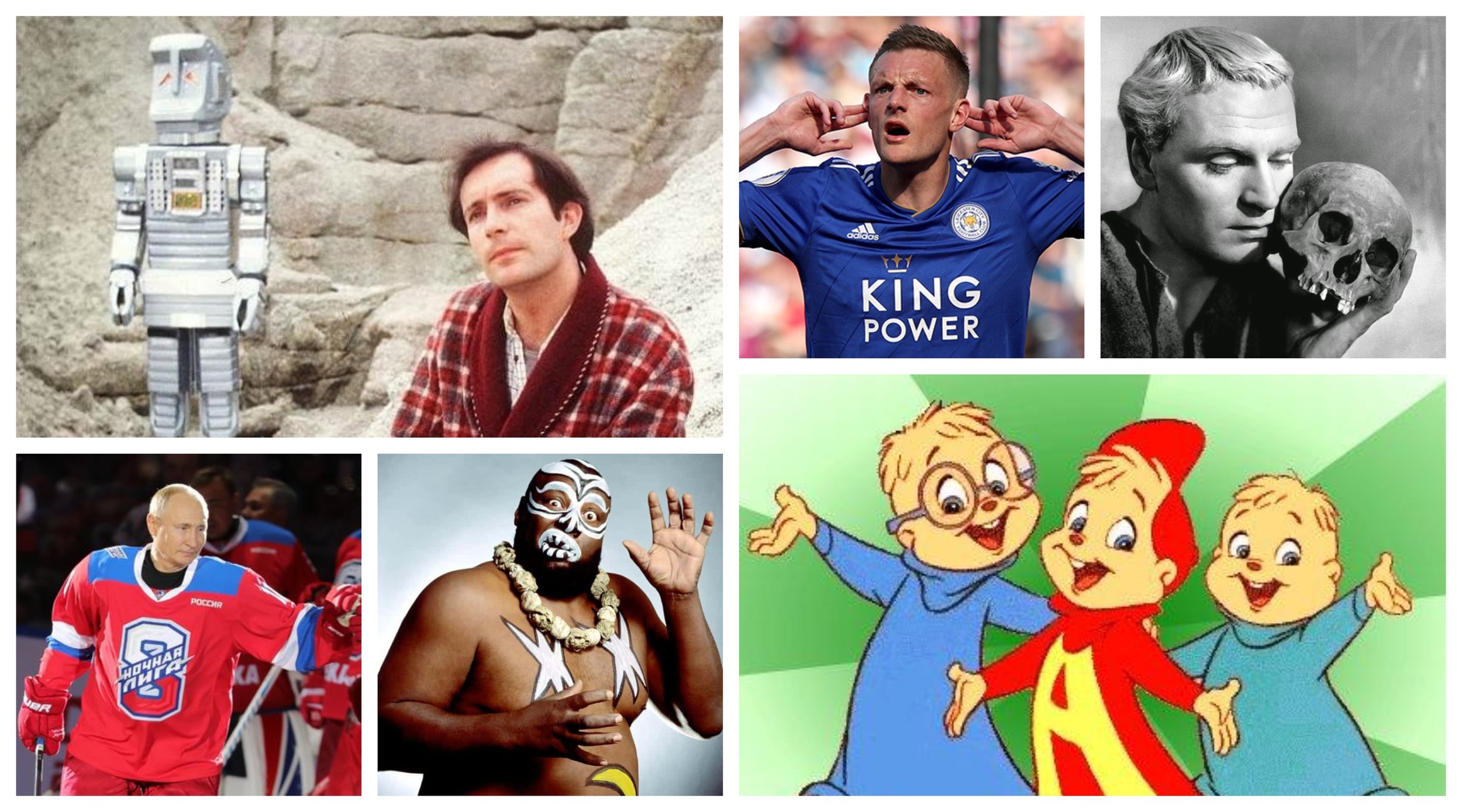 A VARIETY PACK OF SCHADENFREUDE
Ben's still decompressing from Edinburgh and Barry's away galivanting for his wedding anniversary, so we've thrown together a quick Worst Foot trifle of some of our favourite bits that didn't quite make the final cut over the past couple of years. We cover all the bases: Hamlet set in LA, the group dynamics of Alvin and the Chipmunks, Vladimir Putin's short-lived ice hockey career and a witch doctor pro-wrestler going ten-pin bowling.
Guest featured in this episode are Thom Tuck, Christian Tablot, Helen Arney, Tez Ilyas and Jim Smallman
THE ULTIMATE PREDATOR - WORLD'S WORST DISGUISE
This week we don masks, fake moustaches and thick glasses and try to avoid detection as we seek out the World's Worst Disguise. We are joined by a real masked man, luchadore wrestler and mascot for NHL team The Nashville Predators, THE ULTIMATE PREDATOR! Ulti shares tales from inside the ring and bad wrestling gimmicks, while there is also our usual smattering of silly tactics from the World Wars, inept robberies and celebrities being ridiculous.
JULIETTE BURTON - WORLD'S WORST CHAT-UP LINE
Well hey there good looking, let's say you and me head back to my place, hop on the good foot and do the bad thing? That's right, listen to a podcast all about terrible chat-up lines (whilst rutting.)
We're joined by comedian Juliette Burton this week to talk about the worst wooing imaginable: why Casanova is more than just a charmer, how to pick up a partner in Ancient Rome, the horror of hack and one man's terrible moustache and even worse self-publishing empire.
THE BEST OF THE WORST OF THE BEST PT.5
Once more we go back into the past with some positive vibes this time. We revisit episode 21 to 25 in search of the World's BEST in the categories of MMA Fighter, Kids Movie, Cook, Lodgings and Screen Actor. There are some big hitters in here with the likes of The Wizard Of Oz, Heston Blumenthal and Frank Lloyd Wright's masterpiece, Fallingwater. And there are some more surprising appearances for the likes of a Greek statue falling on its opponent, Glenn Close in a beard, and Ben's mum.
MYQ KAPLAN - WORLD'S WORST GUEST
Be our guests, be our guests - in fact, the man doing just that (via Skype) is American stand-up Myq Kaplan, who is getting very meta as he chose the topic World's Worst Guest, and strives to live up to the title. Meanwhile, Barry tells us about the man who broke into Buckingham Palace and served himself a cheeseboard, while Ben looks at chat show meltdowns and Japanese retirement parties gone horribly wrong.
LUCY JOHNSTON - WORLD'S WORST VENDING MACHINE
Inspired by the mot batshit crazy Patreon suggestions we've had so far, we plunged head first into the surprisingly fertile and unsurprisingly weird world of terrible vending machines.
Thankfully we had a responsible adult with us as our guide in the shape of Lucy Johnston - author, curator, futures consultant and, as it turns out, a fairly impressive authority on vending machines.
This week we discover a Roman inventor to rival Da Vinci, the folly of Piggly Wiggly, a lobster nightmare and, of course absolutely loads of bizarre stuff from Japan.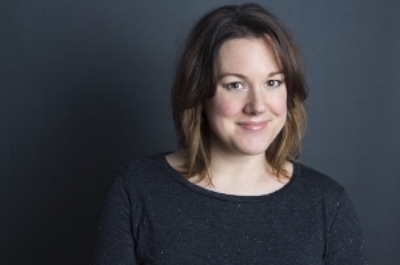 Taylor glenn - world's worst detective
Gumshoes on, private dicks at the ready, it's time to crack the case of the World's Worst Detective. With us is the multi-talented Taylor Glenn, host of the Drunk Women Solving Crime podcast and she sweeps her magnifying glass across the questionable tactics of on-screen detectives. Meanwhile, Ben looks into the weird and wild biography of the father of modern detection, and Barry journeys to Cabot Cove, murder capital of the world, to hunt down Angela Lansbury.
Francesco de carlo - world's worst prank
Come, shake us by the hand. BUZZZZZZ! Smell the flower in my lapel. SPLAAAASSSHHHH! Sit on this comfy cushion. FAAARRTTTT! Sorry guys, but this week we are full of mischief and trickery as we try out some of the World's Worst Pranks. With us is Italian comedian and former host of a radio prank show Francesco De Carlo who tells us about the time he lost a classmate in a Viennese museum. Barry explores the imperial history of whoopee cushions and how the British tried to beat Hitler with porn. And Ben takes in the spaghetti harvest and teaches us a thing or two about cracked pots.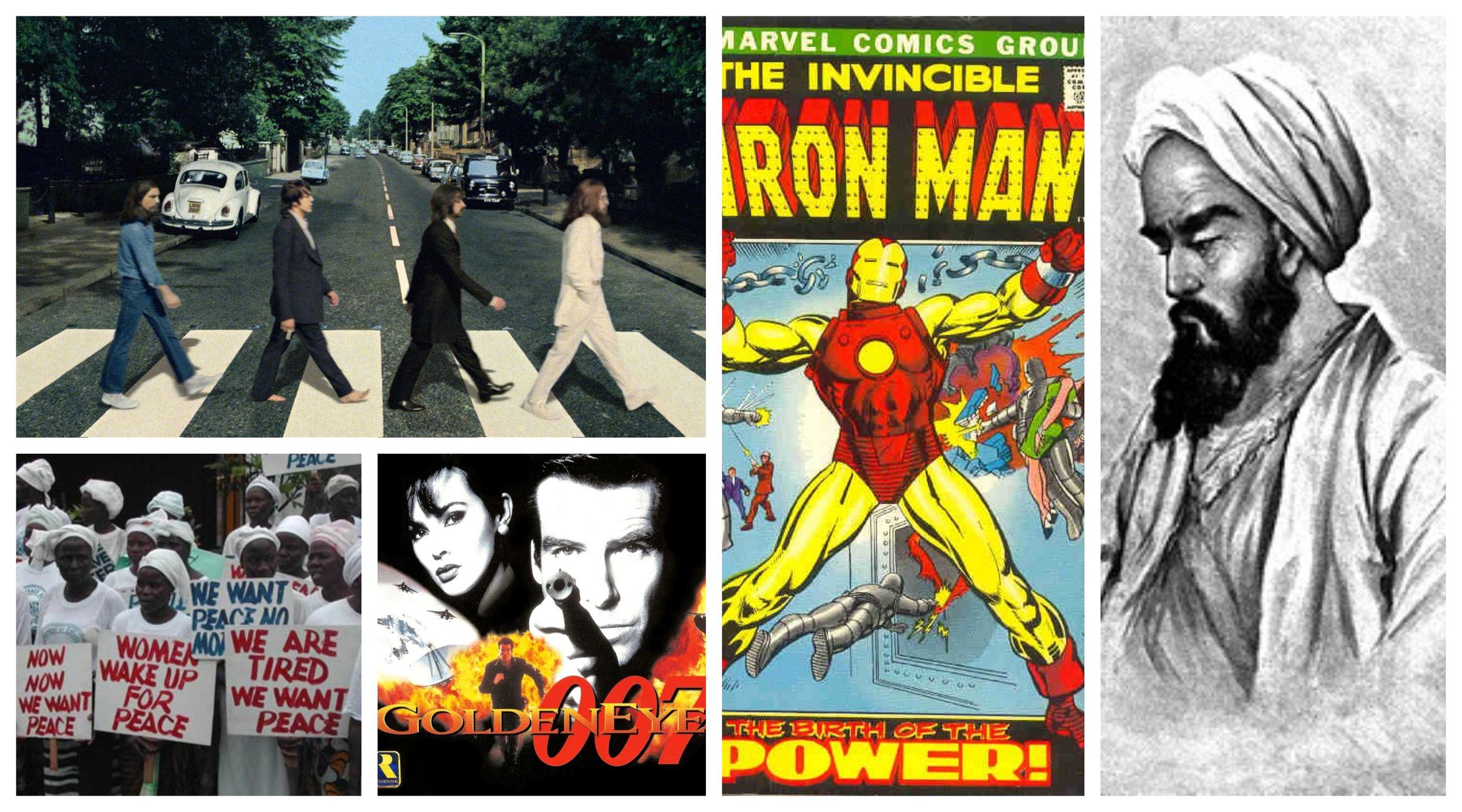 THE BEST OF THE WORST OF THE BEST PT 1
Ben and Barry are joined by no one but themselves in this special one-off episode.
Together they go back through the first five subjects they talked about 76 episodes ago - worst psychological treatment, superhero, Beatles song, console game and protest - and uncover the stories of some of the best examples of each. As ever, they end up covering the globe and the history books: from 9th century Persia to modern day Liberia, via weaponised cows and a lot of Beatles trivia.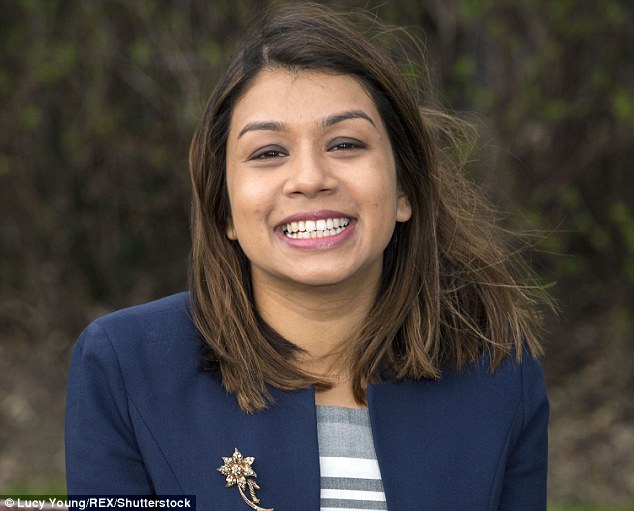 tulip siddiq - world's worst fashion accessory
Handbags and glad-rags time, as Ben and Barry record an episode in the Houses of Parliament in London, no less! And joining them is a dedicated follower of fashion and Labour Party Member of Parliament for Hampstead and Kilburn, Tulip Siddiq. Taking time from her busy schedule, Tulip's love of style is on full display as she confesses to past - and present fashion faux pas. Meanwhile Barry tries to insert a dog into a muff and Ben does his utmost to gross everyone out with invasive jewellery and lizards.
Photo by Lucy Young
andrew doyle - world's worst sequel
In this episode we paint with broadest of brushstrokes as we discuss the world's worst sequel, along with our guest - comedian, writer and Jonathan Pie co-creator - Andrew Doyle.
If you've ever loved something and been crushingly disappointed by the follow-up (parents with two offspring will know that feeling) you'll love this episode. We discuss every possible type of sequel: from books to films to popes to wars, political parties, musicals and more.
Photo from andrewdoyle.co.uk
paul sweeney - world's worst haircut
Things are getting hairy this week as comedian and barber Paul Sweeney joins us to style out some of the world's worst haircuts. No amount of dye-jobs, comb-overs and toupées will hide the shameful secrets of our candidates as we take our scissors of silliness to the mullet, learn about the correlations between drug and hair trends, and explore the racist undertones of Duck Tales - WOOHOO! And amidst all of this, there's a lot of John Candy for some reason.
Photo from Top Secret Comedy Club
ANGELA BARNES - WORLD'S WORST BRITISH DAY OUT
Pop on your socks and sandals, fill the Thermos full of lukewarm pea soup and make sure your waterproof mac is armed and ready for deployment at any moment as we're joined by comedian Angela Barnes to discover the worst possible Great British Day Out. Angela reveals her deep-lying love for subterranean bunkers while our battered old tour bus takes us on a journey around Mr Blobby's ancestral home, a museum full of 10,000 teapots and 19th century temperance meetings.
Photo by Andy Hollingworth
BEST OF THE WORST OF THE BEST PT.6
It's a Ben-and-Barry duo episode, another chance to delve back into the archives and revisit past shows. This week we flip the record on episodes 26 to 30, finding the very BEST in the subjects we covered back then. And boy, does that prove tricky when picking the Best Serial Killer... alongside that, we also look at drivers, musical duos, horror films and aliens. The whole thing has a bit of an aquatic feel, with appearances by both Jaws and space whales, while there are also chats on stunt drivers, the iconic sitcom 'Alf' and Lennon and McCartney. Yes, Ben's at it again with his Beatles agenda!
WILL DUGGAN - WORLD'S WORST COMMUTE
Straighten your tie, pop on your bicycle clips and get ready to join the rat race this week as we head out on the journey to find the world's worst commute. Alongside Edinburgh Comedy Award winner Will Duggan we discover the perils of third hand cable cars, The Great Horse Manure Crisis of the 1890s and the Bolivian Road of Death. If you managed to make it this far, well done, the employee of the week award is firmly in your grasp.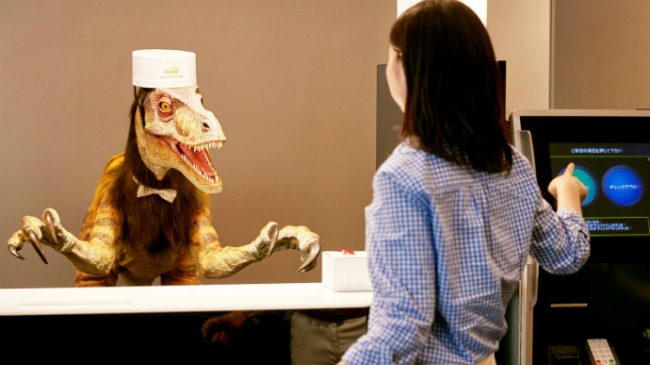 BEN, BARRY AND LYDIA MIZON - WORLD'S WORST HOST
After 120 episodes we thought we'd finally dispense with a guest and go toe to toe. Barry and Ben duke it out over who the worst host of all time is, with special guest judge (and $10/month Patreon donor) Lydia Mizon deciding the winner.
Together they reveal morbid Roman dinner parties, give the elevator pitch for the new show 'Celebrity Slaps' and discover yet another very weird slice of Japanese hospitality.
THE BEST OF THE WORST OF THE BEST PT.4
With the first inklings of spring in the air, Ben and Barry are feeling positively positive about things and so once again are delving back into the archives in search of some of the World's Best. In this instance, we look at the topics from Episodes 16 to 20: Conspiracy Theory, Haircut, Teen Movie, Parasite and Wine. There are missing landmasses, Polish plaits, classical literature, sniffer-wasps and Buzz Aldrin's sherry, all in this potpourri of pleasantness. Normal negativity will resume next week.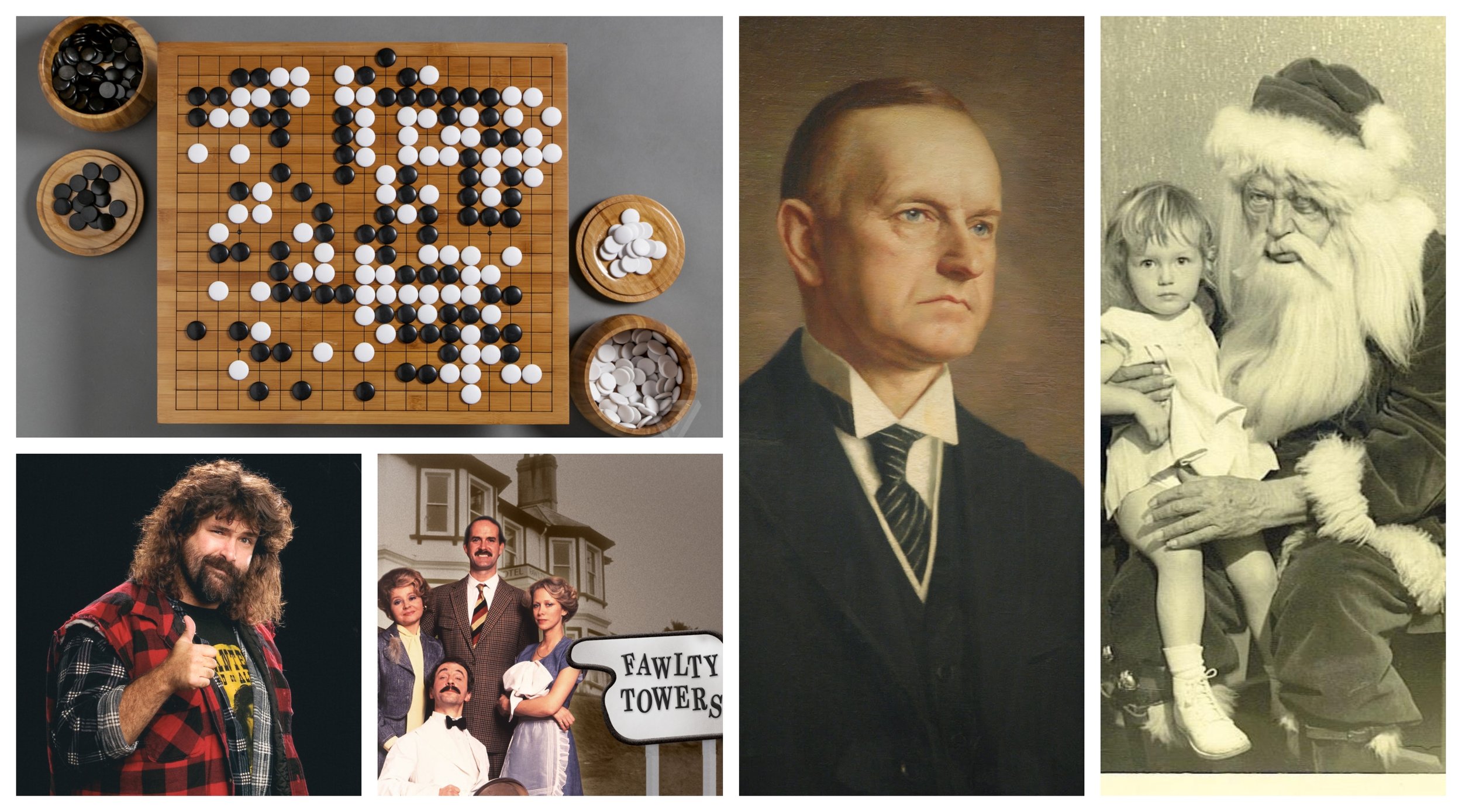 THE BEST OF THE WORST OF THE BEST PT 3
For this episode we head to the appendix of our encyclopaedia of heroic failure and talk about some stone cold heroes.
Way back in early 2017 we talked about the worst board games, fairy tales, professional wrestlers, TV comedies and first dates - now Ben and Barry return to the scene of the crimes to laud some champions. On our way we uncover the real story behind Beauty and the Beast, why Calvin Coolidge was a hit with the ladies and laud a big, battle-scarred bear with a scabby heart of gold.
Helen mccarthy - world's worst cult
The Church of the Holy Worst Foot holds the secret to eternal satisfaction you've been looking for all your life. Available for a low low lifetime subscription fee of several million pounds! This week, we are joined by host of That's A Cult?, Helen McCarthy, to discuss the World's Worst Cults. There are Japanese foot-readers, Indian bike-worshippers, Quebecois masochists, militant nudists and The Crown Prince of Hell himself. Just another day in the compound then...
THE BEST OF THE WORST OF THE BEST PT 2
Hop in the time machine! Ben and Barry are jumping back to episodes 6-10 as they revisit those subjects - but in a positive light!
76 episodes ago we uncovered the worst British Day Out, Architect, Astronaut, Heist Movie and General. This time, the very best of these include burning Viking longboats in the Shetland Islands, a classic film oozing Cool Britannia and a buccaneering French aristocrat. AND there's a redemption story for an old friend from space.
John robertson - world's worst housemate
We're not saying you HAVE to listen to this week's episode all about the World's Worst Housemate with comedian John Robertson. We're just leaving you a gentle reminder comprised of several Post-It notes written in Sharpie with lots of CAPITALS and underlined words. Consider this a suggestion rather than a requirement. But if you DO listen, you'll discover that some Byzantine kings liked to bite their servants, that part of Notting Hill declared independence back in the 70s and that John has a staggering real-life story about organic food and familial intimacy.
camilla whitehill - world's worst tourist attraction
Pop on your camera, get in line and prepare your finest gawking faces as we show you around our episode about the worst tourist attractions in the world.
We're joined by playwright Camilla Whitehill to share stories of Japanese hemorrhoid shrines, islands full of snakes and dead bodies and the strange modern fetishisation of sugar-covered chocolate.
jon dryden taylor - world's worst opening ceremony
Tan-tan-tara-tara splutter splutter cough… This episode reaches you with a dribbly fanfare, a shambling parade and a few dubious musical acts, like all the very Worst Opening Ceremonies. Yep, this week we're talking to actor and writer Jon Dryden Taylor about those very arcane mixed-bags which have preceded great events. We visit Hollywood in the dark days of the late 80s, Olympics and World Cups rife with scuffed penalties and roasted doves, and learn why the Magic Kingdom was a lawless wasteland on its opening day.
Photo by Hazel Gardner
nat luurtsema - world's worst lodgings
They say there's no place like home - and in the case of the homes we discuss this week, THANK GOD! We delve into the World's Worst Lodgings with our guest: no less than a BAFTA nominated screenwriter, stand-up, sketch comedian, actor, author - the multi-talented and multi-vowel-possessing Nat Luurtsema. Nat helps us face up to some home truths as we wade through the murky depths of our former university dwellings. We go exploring a poisonous granny-flat, Ben's Edinburgh Festival digs, Barry's showery sex life, Megan Fox's menagerie and a few horrible hermitages.
Photo from The Guardian
LYNN RUTH MILLER - world's worst first date
Join us as we're charmed, beguiled, tickled and shocked by the wonderful Lynn Ruth Miller. Lynn popped into the hearts of the nation when she appeared on First Dates on Channel 4, at the age of 84, so we just had to get her on and find out about her worst dating experiences.
On the way we find out about her life as the oldest working stand-up on the planet, why a bagel is simply never enough to impress her and a story of a date with a sailor that literally almost blew up in her face. There's also the usual supporting cast of US presidents, cocksure Greek suitors and Spartacus himself.
Photo from lynnruthmiller.net