ALEXANDER FOX - WORLD'S WORST DRUMMER
And a one, and a two, and a one, two, four, three, five, seven, pi, ampersand, poop emoji...! Join us on the beat this week as we are joined by comedian and drummer Alexander Fox who helps us take a stick to the World's Worst Drummer. We peruse wartime drummer boys and Bing and Bowie's Little Drummer Boy. We admire animals who drum and Animal who drums. There are 17th century pranksters and 21st century bakers. And there's the tale of the greatest drummer of all time who was just plain nasty.
SOOZ KEMPNER - WORLD'S WORST DIVA
Pop on your diamante slippers, swish your feather boa around your neck and strut your way in 2019 with tales of the world's worst divas. Accompanied by magnificent musical comic Sooz Kempner we tell the tales of Handel's warring divas, Freddie Mercury's run-ins with Sid Vicious (and a lot of dwarves) and why the heir to the British throne doesn't understand how sandwiches work.
DANI CHARLTON - WORLD'S WORST BAND NAME
Many a good band has fallen by the wayside for want of a decent name. Then again, some have prospered despite really pisspoor monikers - take a bow, Coldplay. Radio presenter and producer Dani Charlton is with us skim our record collections in search of the World's Worst Band Names. There are endless death metal and witch house groups, some Martians who named themselves in French binary, a couple of Motts and one or two Hooples.
professor elemental - world's worst hip-hop album
Pull up a turntable and join us as we cut through the hardy thickets of undergrowth that make up the choices of the world's worst hip-hop album. Joined by the indomitable Professor Elemental - the finest exponent of chap-hop and owner of the world's only monkey butler - we listen to music so asinine, offensive, badly produced and inappropriate that it should be banned by the Geneva Convention. All so you don't have to. On the way we discover the tragi-comic tale of Vanilla Ice, the potty-mouth Little Yachty and why hip-hop stars should never visit Stoke.
Photo by Matthew Kitchen
jonny and the baptists- world's worst musical duo
We hit the high note harmonies that crack glass and friendship as we uncover the very worst musical duos of all time. We're joined by one of the very best comedy musical duos - the charming, brilliant and award-winning political comics Jonny Donahue and Paddy Gervers aka Jonny and the Baptists. It's one hell of a journey as we discover sad tales of fraud, scatological Mexican metal bands and the imaginary bands that live in Paddy's head.
Photo by Anna Soderblom
ALEX KEALY - WORLD'S WORST MUSICAL INSTRUMENT
This week we have our tuning forks and ear trumpets out as we play the world's worst musical instruments. We are joined by comedian, writer, tutor and former recorder-enthusiast Alex Kealy, who regales us with tales of the vuvuzela's bio-hazardous capabilities. Ben looks at one-man-bands..one-men-band...one-mans-band... those guys. And Barry blows on the most terrifying whistle in history, courtesy of our old friends, the Aztecs.
Schalk Bezuidenhout - World's Worst Gig
Testing, one two one two, is this thing on…? We're met by a mix of cricket sounds, flying bottles and scathing reviews this week as we perform the World's Worst Gig. We have the company of South African comic Schalk Bezuidenhout who shares a first-person tale of steakhouses, strippers and stand-up. Ben takes us to the worst Beatles gig ever (those of you playing the Ben/Beatles drinking game, down it) and Barry goes to the not-so-genteel theatres of Covent Garden.
Photo from Twitter.com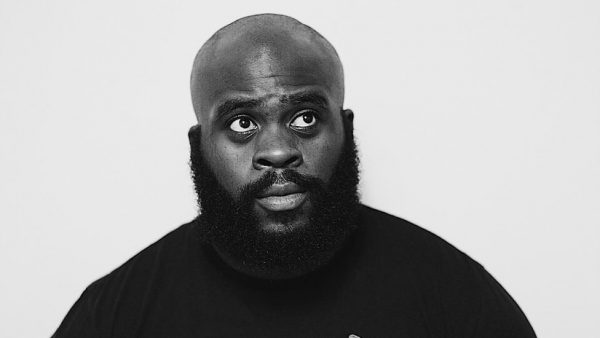 GABRIEL EBULUE - WORLD'S WORST MUSIC VIDEO
Video may not have killed the radio star, but it's certainly responsible for some incredibly poor creative choices since MTV was launched back in 1981.
We're joined by comedian and host of the tremendous 3 Track Podcast Gabriel Ebulue as we trawl through the horrorshows of wannabe somebodies and waywards superstars adding images to their music. Along the way we uncover the story of Michael Jackson's ill-fated attempt to be a director, a Star Trek-Lord of the Rings mash-up, some grim cultural appropriation and even grimmer and balls out creepy behaviour from Serge Gainsbourg.
Photo from gabrielebulue.com
thom tuck - world's worst best of...
Join us for a rummage through the bargain basement with actor, sketch performer and 21st century PG Wodehouse character Thom Tuck as we cast our eyes over the world of music to find the Worst Best Of... albums in history. We nerd out over album sequencing, confess to ropey teenage purchases and uncover a particularly grim Elvis cash-in.
Photo from sueterryvoices.com
jay foreman - world's worst beatles song
Musical comedian Jay Foreman hops on board our magical mystery tour to unpick the back catalogue of the world's greatest band in the hunt for the World's Worst Beatles Song. Ben and Jay's exhaustive knowledge sees Barry trying desperately to hold his own while we explore mass murder as a subject for pop songs, Ringo's song-writing process and John & Yoko's tantric music - with a shout-out for Donovan's rhyming dictionary.
DISCLAIMER: WE ALL REALLY LIKE THE BEATLES, HONEST!
Photo from jayforeman.co.uk