JONATHAN SHARIAT - WORLD'S WORST DESIGN FLAW
Our guest this week is perfectly designed in every way to give us an insight into the World's Worst Design Flaw. A designer and author of the book Tragic Design, Jonathan Shariat is also a podcaster with a bone to pick with the Florida ballot papers during the 2000 US Presidential Election. Ben turns his fire on badly designed guns (and promptly shoots himself) and Barry has a wander through the history of QWERTY.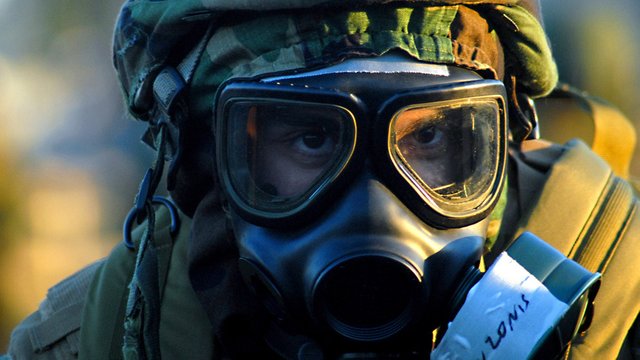 SARAH JONES - WORLD'S WORST SMELL
Hold your noses and dive into the open sewer of the most olfactorily repulsive episode yet.
Joined by Sarah Jones, an expert on microbes, minerals and a bunch of really pungent jobs we delve into the eye-watering world of the world's worst smell. There are tales of the Asian "King of Fruits", canine flatuomancy and The Great Stink, plus our old friends at the World War 2 Special Operations unit turn up again with yet another plan to win the war using maverick means.
We might all come up smelling of roses* by the end...
*Axl Rose's post-show gusset.
CERYS BRADLEY - WORLD'S WORST SCIENTIFIC EXPERIMENT
We're down in the lab tinkering with equipment, mixing dangerous substances and generally causing chaos. We're conducting the World's Worst Scientific Experiment under the watchful eye of the hugely qualified and clever Cerys Bradley. There are a surprising amount of stories involving puppy-torture, probes being stuck in surprising places, elephants on drugs, Jesus get-togethers and much more.
Lily sloane - world's Worst Therapist
This week, we invite you to tell us about your feelings. Yes, it's a proper therapy session as Barry and Ben lie on the couch with Lily Sloane, therapist and host of the 'A Therapist Walks Into A Bar' podcast. Lily answers all our questions with questions, Ben is on tenterhooks awaiting his new baby and Barry is ready to unload 18 months worth of feelings. We indulge in some glasses of urine, discover the most toxic of men and delve into Freud's cocaine habit.
SAMANTHA BAINES - WORLD'S WORST SPACE INVENTION
3 - 2 - 1 - LIFT OFF! Whoops, the rocket fell over. Yes, having previously discussed astronauts, we're blasting off to space again in search of the World's Worst Space Invention. Award-winning comedian and actress Samantha Baines (The Crown, Call The Midwife) joins us to share her love of Cox and her insights into sex in space. Meanwhile, Ben pops the hood and looks at the inner workings of the Death Star and Barry talks about THAT pencil story and the terrifying experience of living on Mir.
Photo from samanthabaines.com
KEIR SHIELS - WORLD'S WORST DOCTOR
The doctor will see you now, but say 'AAAAAAAHHHHH' because he's accompanied by two idiots. Yes, actual real-life NHS registrar Doctor Keir Shiels is on call with Ben and Barry scrubbing up beside him as we discuss the World's Worst Doctors. There are quacks and charlatans, cure-alls and elixirs, and tales of blowjobs on prescription, why the Hippocratic Oath is mostly bollocks and why goat balls may be just what you need to spice up your love life.
Photo by Levon Bliss
Simon watt - world's worst parasite
An episode for smart minds and stern stomachs as we uncover Mother Nature's dark side. We're joined by professional science communicator, squid dissector and founder of the Ugly Animal Preservation Society, Simon Watt, to talk about the world's worst parasites. There's an entire Hammer house of horrors on display, including flies that bewitch cockroaches, cookie cutter sharks and the worst fate ever to befall the Tasmanian Devil since Bugs Bunny got mean. Strengthen your constitution, don't eat for a while before listening and dive in where even nematode worms fear to tread…
(DISCLAIMER: The sound on this is pretty ropey - a mixture of a recording room with a high ceiling and Simon's delicate Irish accent. Do persist with it, there's some great stories still!)
Photo from readysteadyscience.com
nathan caton - world's worst architect
Our guest this week, Nathan Caton (www.nathancaton.com) studied architecture before his diversion into comedy. In his company, we are rifling through blurry blueprints, sketching wonky towers and clipping the wings from flying buttresses in search of the world's worst architect. Among the burning rubble, we discover prostitute-shaped brothels, the infamous Bond villain Goldprick and a Dutch firm which specialise in tasteless post-disaster tribute buildings.
Photo by Steve Ullathorne
ANDREW SOMERVILLE - WORLD'S WORST ALGORITHM
We're in uncharted waters this week, as Ben and Barry are confronted with technology far beyond their understanding, otherwise known as our guest Andrew Somerville. An immersive theatre-maker and tech whizz (we don't really understand IT job titles...), Andrew's experience is brought to bear on the World's Worst Algorithms, with the boys tagging along gamely in his brainy wake. There's plenty to enjoy, from the story of Ada Lovelace, the chilling effects of living in online bubbles, and the man who can definitively tell us where Wally is.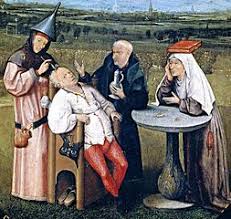 THE THIRD FOOT - PSYCHOSURGERY
As promised a couple of episodes ago, since we've hit our target on Patreon of 25 supporters, we'll be throwing out an extra show per month for all our listeners in which we focus in more depth on some of our world's worst winners.
For this first extra edition we went all the way back to our first episode and explored the grisly world of trepanning and lobotomies. We're not gonna lie, it's pretty grim stuff, but even amongst the horrific excuses for medical science we manage to find the entertaining oddities of a man who fired a particle accelerator at his head and somehow survived, JFK's family secret and the reason why you should never trust the Swiss with anything medical.
ANNA PLOSZAJSKI - WORLD'S WORST MATERIAL
We're joined this week by the eminently qualified Dr Anna Ploszajski - Young Engineer of the Year, Channel Swimmer, science explainer and graphene-hater to talk about the worst material on earth.
As eclectic as ever, we uncover a World War 2 plan by the British military to create aircraft carriers out of icebergs made of ice and sawdust, the blackest substance on earth, an astonishingly petty art spat featuring Anish Kapoor and how to make a prison that Ant Man could never escape from.
HELEN ARNEY - WORLD'S WORST ELEMENT
It's time to get out our Bunsen Burners and boil everything down to its most basic constituent parts: if we can work out what the worst element in the world is, perhaps we can uncover the secrets behind all heroic failure?
Joining us in this episode is the breathtakingly smart and multi-talented chanteuse of the science world Helen Arney. Part of the Festival of the Spoken Nerd, Helen has appeared on TV and Radio as both a science communicator, madcap experimenter and dab hand with the ukulele. Together we navigate through the tricky quarries full of Kryptonite (all 22 varieties), sinister red mercury, dull old Boron and the phoenix-like astatine.
Photo by Idil Sukan
SIMON FEILDER - WORLD'S WORST GADGET
Go go gadget! X-Ray Spex on, hoverboards charged up and telescopic body-parts at full mast as we construct some of the world's worst gadgets! Comedian, improviser and former Big Breakfast weatherman Simon Feilder is here to rummage through our garages and attics to find some of the most useless inventions ever. Amidst our tinkering, we create vicious self-defence devices, unprotectable patents and Edwardian Spotify, with appearances from The Prodigal Son, fake leeches and - of course - the fidget spinner.
Photo from simonfeilder.com
The truth is out there… Playing Mulder to Worst Foot Forward's Scully is comedian, actor and improviser Eric Lampaert. Eric is shortly appearing in Luc Besson's new sci-fi epic 'Valerian and the City of a Thousand Planets' - making him the ideal person to chase down UFOs with Ben and Barry as they seek out the World's Worst Aliens. We visit famous UFO sites like Roswell and Phoenix, abduct chess-loving oligarchs in Russia, cull camels from helicopters in Australia and try to figure out exactly how many billions of advanced civilisations there are in the universe. Spoiler alert: there's lots. Probably.
Photo from ericlampaert.com
gemma arrowsmith - world's worst astronaut
Worst Foot Forward goes intergalactic! Our stellar guest, comedian and writer Gemma Arrowsmith (gemmaarrowsmith.com), is a lover of all things space and so she helps Ben and Barry discuss the world's worst astronaut. We thumb through the books of space law, eat corned beef in a rocket ship and see just how many cute, furry creatures we can launch into the stratosphere in 45 minutes.
Photo by Idil Sukan
prof sophie scott - world's worst psychological treatment
Kicking off our first episode we chat to Professor Sophie Scott, an expert in neuroscience and the way that laughter works in the brain. Our subject matter is not as light and fluffy, as we explore the worst psychological treatments of all time, taking us on a journey from Bristol's most infamous asylum to Ancient Greece, stopping off on the way to stare at some dangerous looking Arctic shamans brandishing hacksaws.
Photo by Paul Wilksinson